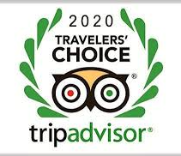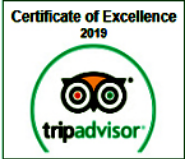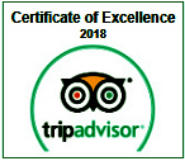 INDIA BEACONS SOJOURN has been awarded the TripAdvisor Certificate of Excellence for the last three years for their Sundarbans Tour. We have been Rated No.1 on TripAdvisor out of 78 Outdoor Activities from Kolkata

Sundarban Day Tour or the Sundarbans Day Tour has been christened "SUNDARBANS TOUCH AND GO" by India Beacons Sojourn due to the hectic nature of the tour, which starts at 5:30 – 6:00 hrs in the morning and ends around 19:30 – 20:00 hrs depending upon tide and traffic conditions.
The Sundarbans One Day Tour would just give you a fair idea of the Sundarbans Mangrove forest, the Sundarbans Delta and the Sundarban National park in all its glory. In the sundarbans Day Tour, we would visit the TWO top attractions, ie the watch towers of Sajnekhali and Sudhanyakhali.
However, as a word of caution, due to the long journey time involved in this Sundarbans trip from Kolkata, one should try to avail this tour only when one is hard pressed for time.
We also modify and customize your Sundarbans Day Tour to suit the length of time you have in hand as well as keeping in mind the arrival and departure timings of your train or flight.
Detailed Itinerary of Sunderbans Day Tour Package
Day1
Sundarban Day Tour from Kolkata starting as low as Rs.2205 per pax
Day 1: Sundarbans Day Tour would start from Kolkata between 5:30 – 6:00 hrs
            Arrival at Sonakhali /Godhkhali by 8:30 -9:00 hrs
            Arrival at Sajnekhali Watch Tower by 10:30 hrs
            Visit Sudhanyakhali Watch Tower by 2:30 -3:00 hrs
            Return to Godhkhali/Sonakhali by 16:00 – 16:30 hrs
Day 1: Return to Kolkata by 19:00 – 19:30 hrs.Your Sundarbans One Day Tour ends
SUNDARBAN DAY TOUR PACKAGE COST FROM KOLKATA INCLUDES:
Transportation Cost – Pickup from Kolkata (Pickup point, Bhawanipur Indira Cinema) and drop back to Kolkata at same spot. Other pickup and drop point can be arranged at Additional cost 
Boat/Steamer Rental
Welcome drinks (Non Alcoholic) on arrival. 
Food plan is AP (Lunch along with Tea/ Coffee on the Boat/Steamer). We serve North Indian, Marwari, Gujrati as well as Bengali cuisines.
English Speaking Guide Charges, Entry Fees to Watchtowers and boat Entry Fees.
Accommodation as per your plan in resorts/boats 
Foreigner's Entry Fees wherever applicable
SUNDARBAN ONE NIGHT TWO DAY TOUR PACKAGE COST EXCLUDES:
All kind of personal expenses such as tips, laundry, telephone bills, and beverages.
Sundarban tour package cost does not include any meals unless and otherwise specifically mentioned.
Optional, suggested or cost of unspecified activities.
Additional cost for pick up from any other point other than India Beacons's designated pick up point as mentioned above.
Porterage cost is not included for Sundarban tour package cost from Kolkata. 
Cost of porter from Godhkhali/Sonakhali Vehicle garage till the boat and vice versa has to be borne by the guest. This is not included in our package cost.
Why take a tour from India Beacons. Here is a list of things  that are included in your package and services that we provide for your convenience. 
We have been in the business in the business for over 2 decades and understand the nuances of conducting a successful tour . Our tours are fully customised to cater to all your needs.
SUNDERBAN DAY TOUR PACKAGE COST
Total Fixed cost for group up to 4 persons :
 INR 11,000 for one to four travelers + 5% GST = INR 11550
Total Fixed cost for group above 4 persons i.e between 5 to 17 persons  : INR 12,000 for five to Seventeen travelers + 5% GST
For every additional traveler (Indian) above 4 persons :  INR 1500 + 5% GST
For every additional traveler (Non Indian Origin) 
: INR 1800 + 5% GST
Sundarban Special Tour Packages
KOLKATA TOUR PACKAGES -EXCURSIONS & Weekend TRIPS
Lorem commodo lectus at sollicitudin elementum. Sed dolor turpis, condimentum sit amet maximus sit amet, rhoncus non turpis. Aenean convallis ac lorem et sodales. Sed dictum vel orci nec rhoncus. Donec quis porttir arcu. Nulla ut justo quis augue commodo mattis nec vel ante orem commodo lectus at sollicitudin elemenum.
A vacation is what you take when you can no longer take what you've been taking.